POWER ON THE GO
Als je onderweg meer power wilt heb je een mobiel zonnepaneel nodig!
BOULDER BRIEFCASE FEATURES
Duurzame, waterdichte constructie van lichtgewicht aluminium en robuust gehard glas, ontworpen om mobiel en sterk genoeg te zijn om de elementen te weerstaan.
Verstelbare standaards zorgen voor een gemakkelijke positionering en de ingebouwde handgreep en draagtas maken het gemakkelijk te vervoeren en op te slaan.
Ideaal voor elk off-grid scenario, kamperen, wild kamperen of als back-up voor thuis.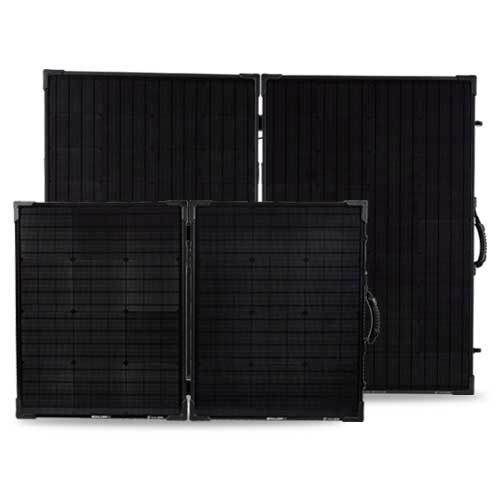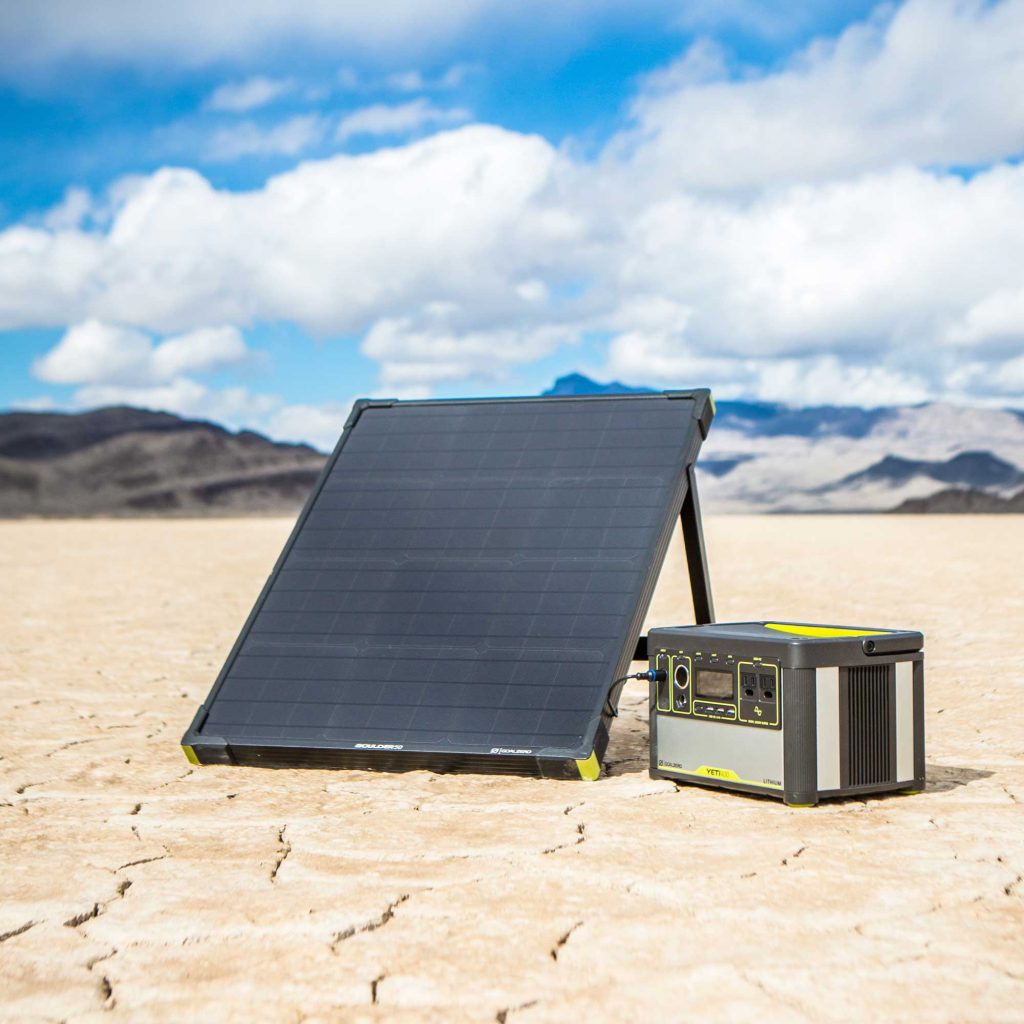 DE ZON – Kernfusie in de kern van de zon geeft energie die vrijkomt als straling. Deze legt de 150 miljoen km naar aarde af in 8½ minuut.
ELEKTRONISCHE SPEELPLAATSEN – Zonnepanelen bevatten twee lagen siliciumschijfjes met daartussen een uniform pad. Elektronen in de negatief geladen toplaag staan te springen om naar de positief geladen bodem te jumpen; alles wat ze nodig hebben is een duwtje in de rug.
ZON SPONS –  Zichtbare en onzichtbare straling van de zon raken de elektronen als een biljartbal. Hierdoor breken de elektronen los en racen ze naar de onderlaag. Met deze beweging ontstaat stroom.
ELEKTRONEN LEIDEN – Paden in de zonnepanelen fungeren als glijbaan en leiden de energie naar waar je wil.
PLUG IN – Een open zonnepaneel genereert stroom; de sleutel is om deze te vangen en goed te gebruiken. Met een batterij in het midden van de glijbaan vang je de gewonnen stroom eenvoudig op om hierna in je apparaten te stoppen.