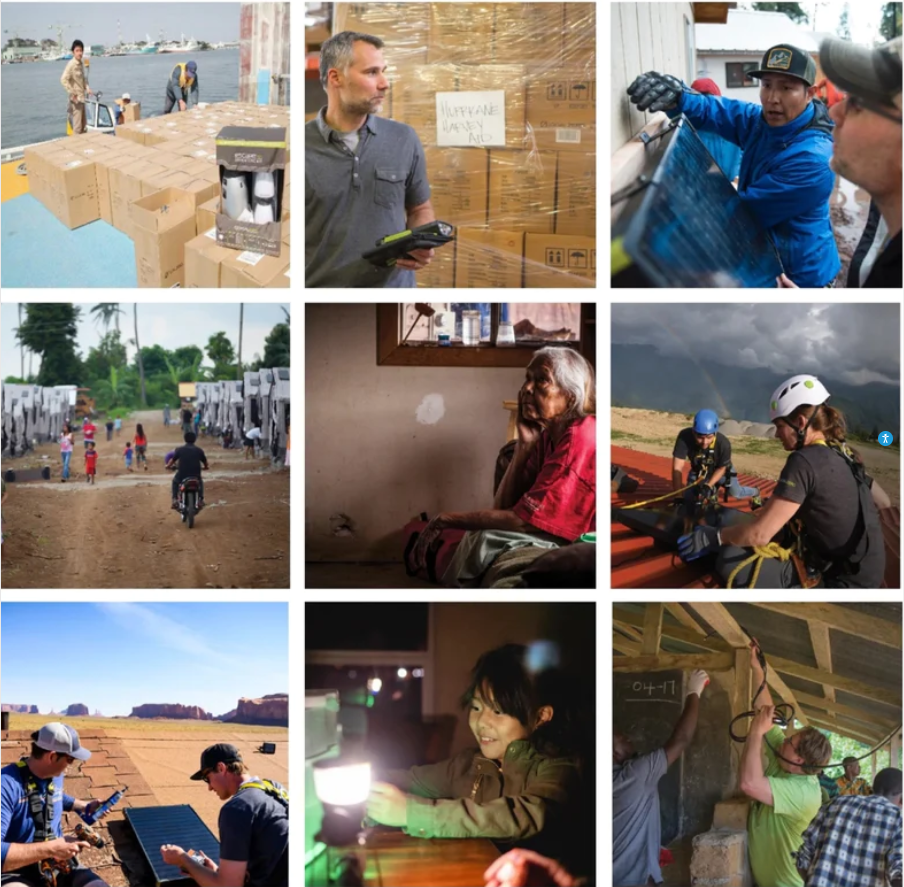 DOING OUR PART
FOR THE PLANET
Learn about Goal Zero's commitment to making an impact from environmental initiatives and disaster relief to humanitarian efforts across the globe.
THIS IS GOAL ZERO


TO EMPOWER PEOPLE WITH A BRIGHT, SAFE, CONNECTED, AND SUSTAINABLE FUTURE BY DELIVERING SMART, PORTABLE POWER SOLUTIONS DESIGNED FOR EVERYONE, EVERYWHERE.
Why Goal Zero?
Goal Zero believes in giving back to society and has been involved in disaster relief efforts and humanitarian missions for over 12 years. They empower communities by providing access to power and lighting in areas where it is needed, improving the quality of life for the people living there. Our commitment to quality, safety, and giving back to society is at the core of everything we do.
The plug and play ecosystem is one of our their identifiers. Power stations, solar panels, and camping lights that can be easily connected and create a customized power system. Goal Zero offers a range of innovative and eco-friendly products that are designed to meet your power needs in a way that is convenient, reliable, and sustainable.
The products are built to last and come in a sleek and compact design that makes them ideal for use in limited space environments. For example, the Yeti Power stations use an aluminum chassis to enhance durability and longevity. The plug-and-play cables and app-controlled interface make it easy to use and monitor your power system. 5 levels of safety and Tier 1 batteries ensure optimal performance and reliability. Putting safety at the forefront of the products.
At Goal Zero, we are committed to provide the best customer service and support possible. Offering a premium warranty on all products and repairability services. To ensure that Goal Zero users can enjoy their products for years to come.